I'm really excited to be featuring ElleStyles! I'm thrilled that we have a new Canadian source of awesome fashion.
ElleStyles.ca was launched in 2014 with the mission to provide Canadians with a local source for high quality clubwear, dresses, sexy costumes, lingerie, swimwear, and rave wear. ElleStyles proves that you can be both sexy and classy.
The team at ElleStyles believes that there is nothing sexier than a confident woman. Confidence, however, can be increased through clothing. When you look great, you feel great and it shows!
ElleStyles.ca is about having fun and dressing sexy. You will look and feel your best no matter who you are or where you have your fun!
When you shop at ElleStyles, you will definitely find an outfit that suits the occasion, whether you're going to the beach, a house party, nightclub or on vacation.
ElleStyles.ca carries brand names such as J Valentine, Espiral, Dreamgirl, Coquette, Roma, Rubie, Baci, and Pink Lipstick. The team is always on the lookout for other great brands to add to the collection.
Check out these two featured items from ElleStyles:
1. Black and White V-neck Bandage Dress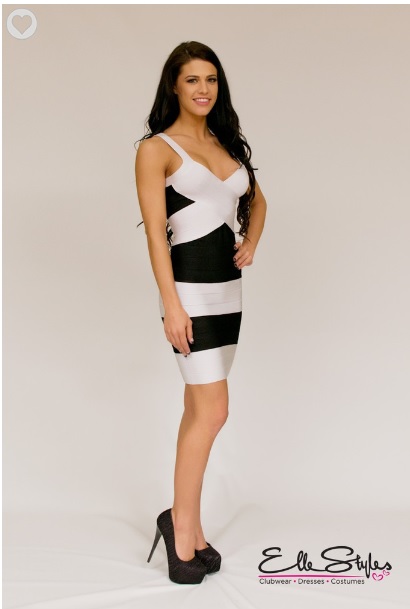 This beautiful dress is both stylish and reasonably-priced.
It hugs every curve of your body to help accentuate your figure.
It's cut to thigh length and is a definite head-turner.
(Photo from the ElleStyles website)
2. V-Neck Orange Bandage Dress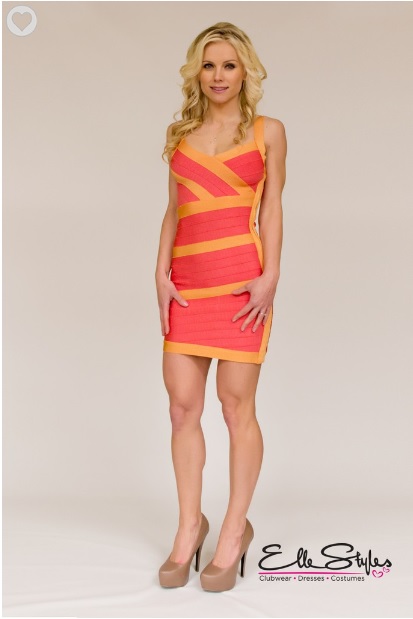 This stunning dress will mold your body into an hourglass shape.
It's definitely everything that you want a dress to be: comfortable, sexy, stretchy and fashionable.
It's great for clubbing, partying, dining out and so much more.
The colour is awesome.
(Photo from the ElleStyles website)
I recommend that you browse the ElleStyles website to see everything that they have to offer.
Happy Shopping. 🙂