This is an ethical fashion and lifestyle brand based in Kenya. Their unique designs are inspired by the vivid colors and culture of Kenya, luxurious leather handbags, beaded belts and jewellery handcrafted by local artisans that now have an access to a better living.
Shopping at Nawe Kenya is an opportunity to support local craftspeople who work very hard to create beautiful fashions and accessories. Not only will your purchase help benefit the artisans, but you will also wear a unique piece that fits your unique style. You're guaranteed to turn heads and inspire other people to showcase their unique fashion sense.
The pieces look great and are high quality. If you are looking to set yourself and your style apart from other people, then this is definitely the shop for you to check out.
Here are two featured pieces:
Kiboko Masai weekender bag (shown below)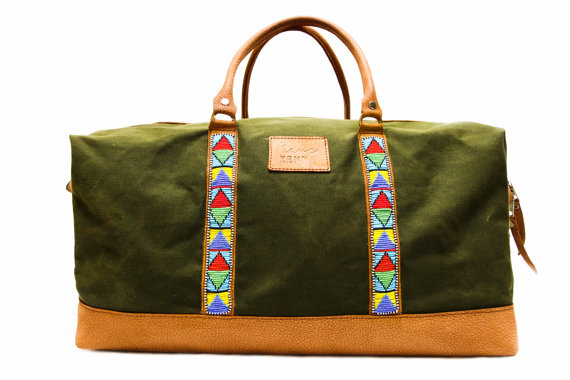 This is a beautiful handmade item that has two comfortable leather handles. I love the colours on it and it looks great. It's very spacious and practical. It's made by hand in Kenya using Masai beadwork on canvas and leather. The interior is a very colorful Kenyan Kanga, 100% cotton fabric, with an inside pocket.  It would look fabulous with just about any outfit and you can also take it with you for short day trips.
2. Mokabi Beaded Belt (shown below)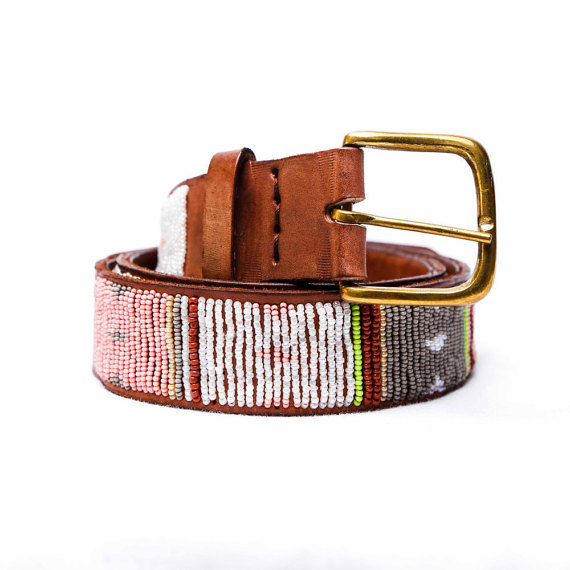 This handmade belt looks absolutely awesome. It combines 100% cow leather with vegetable dyes, glass beads and recycled bronze buckle. It can fit just about any garment and the tribal blocks add a very unique touch to the piece. I have never seen anything quite like this before and it would for sure be a great addition to your wardrobe.
Definitely check out the shop and see what other pieces they have in store for you. Happy Shopping! 🙂