Kudu Hair Extensions only sells hair of the highest quality. They have a large variety of stunning extensions to choose from and from what I can see, they are very reasonably-priced.
Hair extensions is a great way to change your look and style and add some variety to your hairdo. They act like real hair and have not been processed or chemically treated.
When properly cared for, Kudu Hair Extensions can last up to 24 months, which is awesome.
Check out these two featured products from Kudu Hair.
Blonde 16 inch clip-in 100% hair sourced and treated to the highest standards.
The hair sold by Kudu Hair Extensions is perfect for any occasion.
This is great for those who would like to add volume to their hair. You can quickly go from thin hair to thick beautiful hair in less than 3 minutes. Kudu Hair extensions blonde clip set come with 22 metal clips.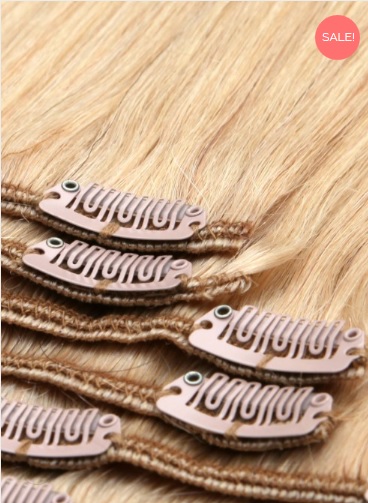 Above: 16″ Blonde Clip in Hair Extensions
What's awesome is that you can curl, tong and straighten your hair extensions without worrying about damaging them. GHDs can also be used on your extensions. Additionally, you can wash and dye the extensions any colour you like.
2. 18″ Brazilian Body Wave Hair Extensions.
Just like all the other Kudu Hair Extensions, the 18″ Brazilian Body Wave hair extensions are also made of the highest quality of hair. They look absolutely gorgeous.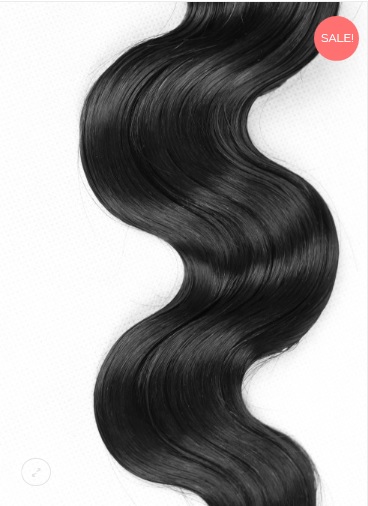 Above: 18″ Brazilian Body Wave hair extensions 
Kudu extensions are made from 100% Brazilian Human Hair, therefore they can be cared for similar to your own hair. You can dye, wash and straighten your hair as you like. However, bleaching it is not recommended and neither is using alcohol related products.
They have a large variety of other hair extensions to choose from. Kudu Hair offers worldwide shipping, money back guarantee and 7 day a week customer service.
Check it out!