Have you ever played puzzles? Are you playing this kind of music puzzle? http://bit.ly/1Q2ANMD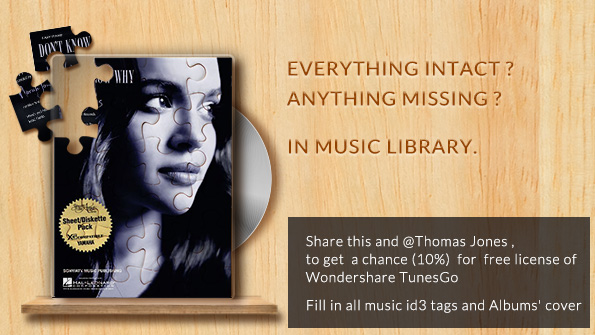 Wondershare TunesGo is your perfect iTunes companion.
You can find new and awesome music and share your playlist. You can also manage your music.
With Wondershare TunesGo, you can transfer your music from your iPhone, iPad or iPod back into your iTunes.
Whether you lost your computer data or were given a device with preloaded music, TunesGo can move your music from your iOS device back into your iTunes library on your computer.
Not only that, but if you are not an iOS user, then you can use TunesGo with your Android device. This is super cool because not everyone is an iOS user and I'm thrilled to see that iTunes can now be used with Android devices.
You can try it out here for free. 🙂