Steven Alexander Luxury Golf Shoes are made for golfers who enjoy the sensation of wearing authentic, unique, personalized footwear, handcrafted by Italian masters. These shoes are definitely not for the average golfer.
What's even more awesome about Steven Alexander is that you can either order one of the existing designs, or you can create and order your own design of golf shoes that suit your personal style. That way you can rest assured knowing that no one else on the golf course will have the same shoes as you.
Steven Alexander shoes are made of premium quality leathers  in order to ensure the shoes breathe and remain waterproof for many years. In addition, they are very light and very comfortable to wear. You can be a winner on the golf course and in style too. Unlike many other golf shoes that last a few seasons, these will last you a very long time. They are very durable, yet fashionable.
Steven Alexander is a partnership with Italian shoe Master Mr. Raimondi, who has been crafting shoes by hand for three generations. Some of the brands that he has worked with include: D&G, Prada, and Versace, as well as many others.
Mr. Raimondi takes pride in producing quality work that he can be proud of and that the customer can be extremely happy with. His grandfather originally built the company and he personally delivered the handcrafted shoes to the consumers.
Today Mr Raimondi continues to personally inspect and approve each pair of shoes before it is sent to the customer. His dedication to quality and service is paramount, and remains the foundation of the Raimondi brand.
Check out these featured products:
1. Pantera Rosa. See the photo below. The Pink Panther is the ladies' favourite. They are made of hot pink tanned leather, perfectly cut to fit snugly. When I first saw these, I fell in love with them! The colour is definitely my favorite. It's fantastic! So fashionable!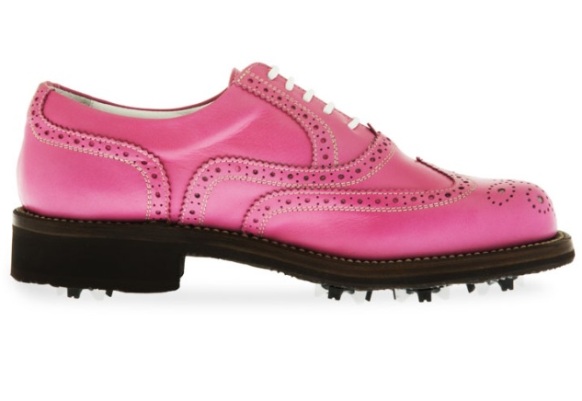 2. Tricolore Verona. The red/white/blue colours are included in many national flags and it looks great with many combinations of clothing. I LOVE how these can go with almost any outfit. (See photo below)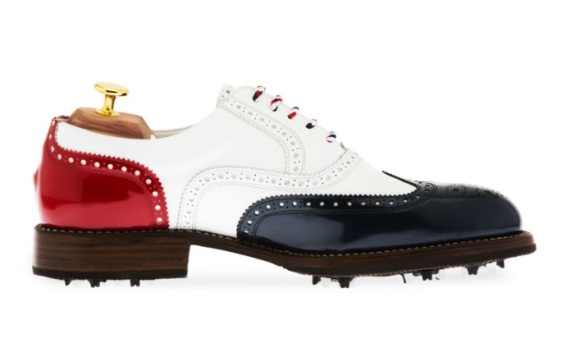 Time to get your A game on and check out Steven Alexander Luxury Golf shoes. Be comfortable, stylish and the envy of your friends on the golf course.