Anais Zanotti is a Miami-based, French-Italian born and raised in St. Tropez, France. After relocating to the USA to learn English, Anais quickly became an internationally-known cover model.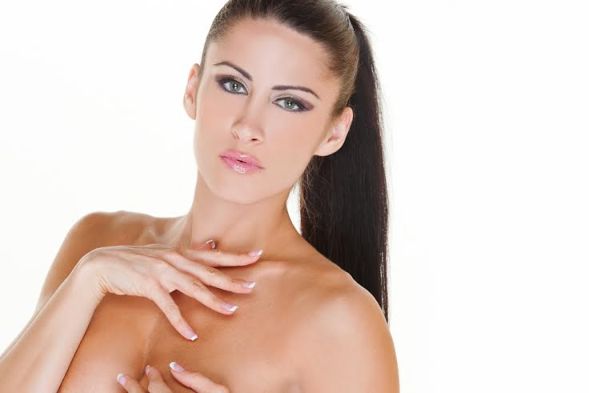 In just a little over a year, she has graced the covers of over 35 magazines that most models can only dream of. Not only that, but she has become an inspiration to many aspiring models worldwide.
Some of the magazines and publications that she has been featured in include: FHM, Maxim, Playboy, GQ, Cosmopolitan, People Magazine, Fighters Only, New York Post and  many more!
What's really cool about Anais is that she is not just a pretty face. She is also an actress and stuntwoman with over 900 jumps under her belt. She's just awesome!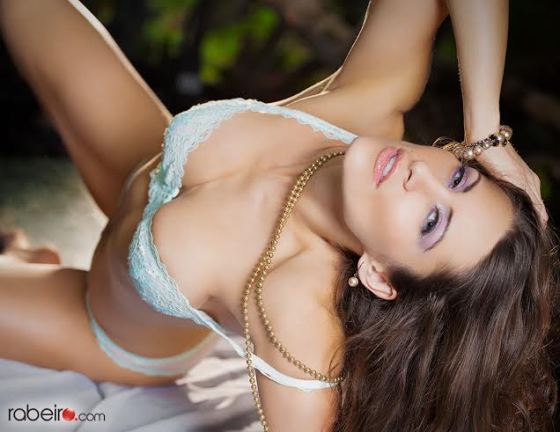 AVIVA: Have you always wanted to be a model or did you have other career aspirations when you were younger?
ANAIS ZANOTTI: When I was younger, I did not really think about modeling until I got close to 14. I was approached by a photographer while I was at the beach with my mom. He asked if he could do a few shots of me. It ended up being a few hours. It was my first time and I was a natural.
I discovered that I liked to pose. I never thought it could be my career one day. After that shoot, I went to a modeling agency with my mom and started to do teen work, in between school. I did not take my career seriously until I was 19 when I started to work in St. Tropez, France, at the beach and traveling in the winter to bigger cities like Paris, Lyon, Nice, Milano, and etc..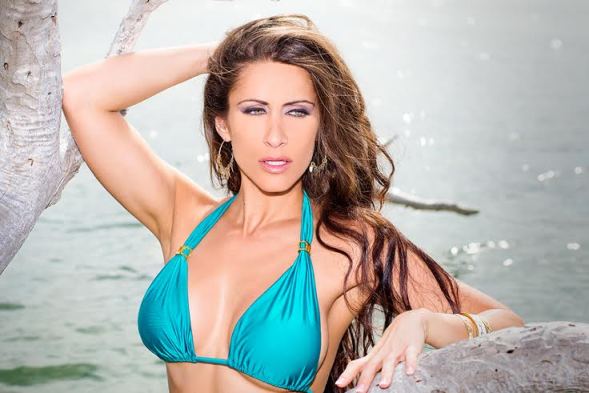 AVIVA: What inspired you to become a model?
AZ: A few people inspire me. One of them was Brigitte Bardot, one of the first glamour models we had in France, she was a bombshell. There is also Monica Bellucci, Italian actress and model. and Cindy Crawford, who still inspires me.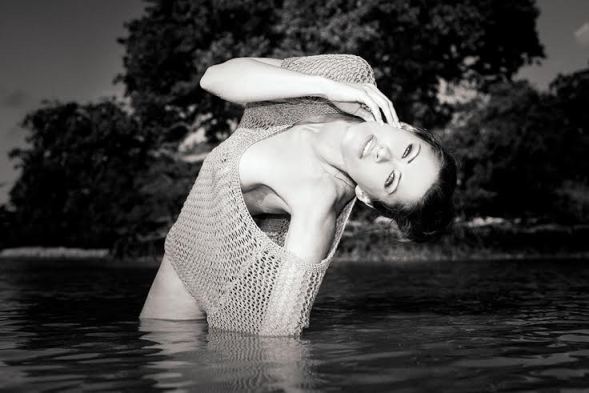 AVIVA: What do you feel is the best part about your job?
AZ: Traveling and meeting new people in the same field. Getting published all over the world is very cool too and being able to have a flexible schedule.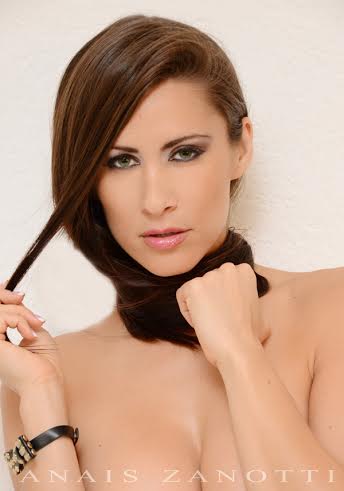 AVIVA: What achievements in your career are you most proud of?
AZ: Really, so many things. I thought it was probably just a dream. I have been published in FHM France and Entrevue France, which was huge because it's my own country. Also, I was stoked to have 4 pages in Entrevue. It's a celebrity magazine. I've been in Playboy, which is very nice as well. Recently, I found myself in Cosmopolitan and People Magazine. That was pretty intimidating to me.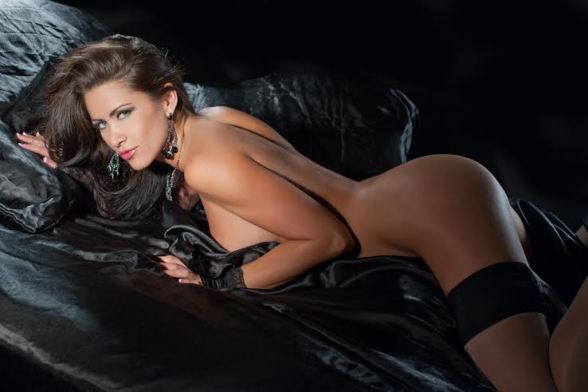 AVIVA: What do you believe is the key to getting published in magazines (apart from your look)?
AZ: I think lots of magazines are looking for someone who has something different and can be interesting to the audience.
There are so many beautiful models, but I have something else, other than just being pretty. I am a stunt woman, I have over 950 skydives. I've jumped from airplanes and helicopters, and soon, a hot-air balloon 🙂 I have done a few stunts for TV and commercials.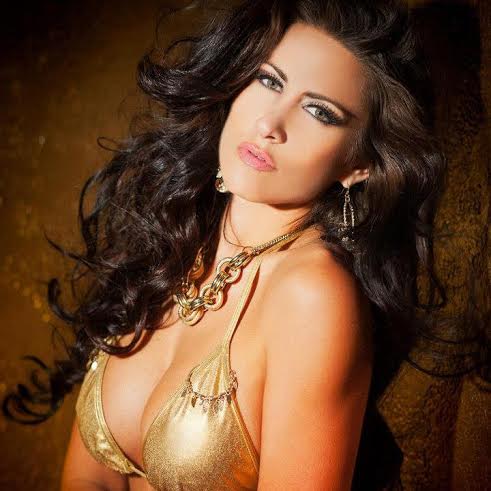 AVIVA: What piece of advice would you offer to an aspiring model who could be reading your interview?
AZ: I think if you believe in your dreams, they will come true. It's very important to build a strong portfolio. First, get some nice head shots and body shots, so you can apply to a modeling agency to get more catalogue work and commercials. After that is done, you can start doing other types of shoots and being creative.
I think it's very important to shoot with people who are very talented. Having a strong portfolio will get you more work quickly and they will not think of you as an amateur who shoots with just anybody.
After my shoot is done I always ask the photographers to send me a link on Smugmug or wherever I can see all images from our shoot. It's very good because you learn about your poses, what to do better, what to avoid doing, your best poses, etc. When a photographer sends your shots, make sure they send them to you in Hi-Res without the watermarks, so you can use it to print for your portfolio or for publications.
Last thing, if you ever shoot nudes, it's better to do it with a photographer that you know and trust. You want to be in control of your images and want to know where they are going to be seen.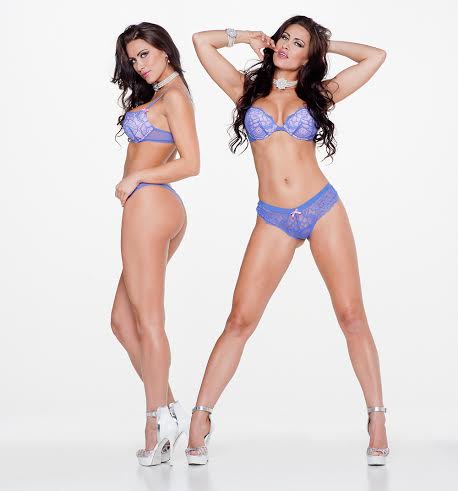 AVIVA: How long after you started modeling did it take before you got noticed by the editors of major publications?
AZ: It's hard to say. When I was in France, all I did it was agency jobs. I had no clue that I could published myself. I was published through the agency. When I restarted my career here it took 6 months and I was doing small magazines and a lot of online blogs. After a year, I was getting covers and from that I started to grow quickly.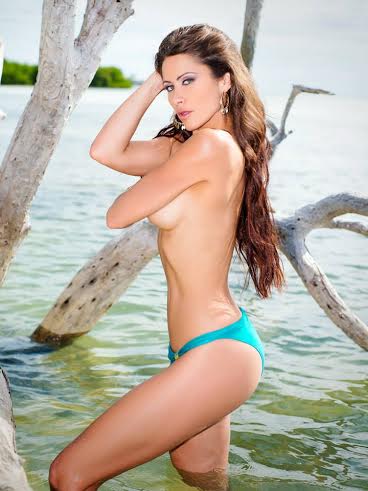 AVIVA: Do you have any additional comments?
AZ: Big thanks to Model Mayhem who helped me come back into modeling. I met so many people through that modeling site.
You can check out Anais' website, Twitter, Facebook and YouTube. 🙂
The photos published here have been submitted by Anais.