Eau de Nerd is a line of scents that gives you the alternative to the traditional cookie cutter perfumes, which are mass-produced and sold to people who want to appear better than others.
Eau de Nerd is unique in the sense that the company caters to the nerds, rather than the pretentious crowd who want to appear cool.
Although the company is marketing their scents to nerds, it still smells nice.
Also, the company takes pride in giving back. As a socio-cultural demographic, people classified as nerds tend to be bullied. 
They donate seven percent (7%) of their profits on an annual basis to organizations that help combat bullying and offer support to undeserving victims. I believe this is fantastic.
Eau de Nerd has products for both men and women.
The women's formula is a clean, refreshing, uplifting scent with notes of jasmine and carnations.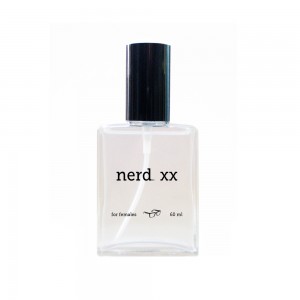 The men's formula is a subtle yet rich woodsy scent with floral notes and a touch a mint.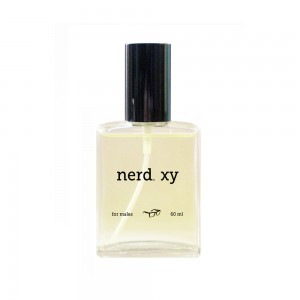 If you want to stand out from the crowd and embrace your nerdiness, this perfume line is a fantastic way to start.