For those of you who are new to AH Life & Style, Gipsy Dharma is a manufacturer and retailer of unique handmade clothing and leather boots for women. For the returning visitors, thank you for your kind emails about the products that I have been featuring recently. I believe that their products are very interesting and exciting. I can only imagine the amount of effort that goes into making their clothing.
First, we have the Knee-High  Cobalt Blue Leather Boots. I definitely like the colour. They're made from soft and durable leather and are comfortable to wear. Not only do these boots look beautiful, but they also allow you to express yourself and your fun personality. These boots will definitely make you stand out from the crowd. Forget shopping at big box stores and start shopping at boutiques which offer you product as unique as yourself.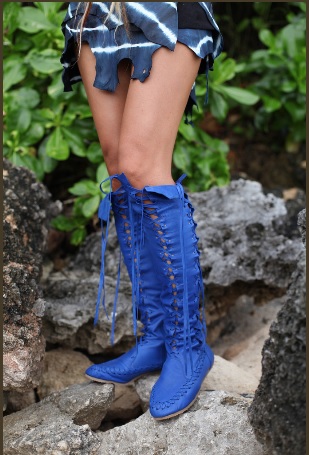 If you are a fan of the colour pink, the good news is Gipsy Dharma also have Pink Knee High Leather Boots. That's definitely one of my favorite colours. If you are a girlie-girl who likes to stand out and showcase your unique fashion sense, then these boots are made for you. Comfortable to wear, stylish and practical, you will not be disappointed when you get yourself a pair of these fabulous boots.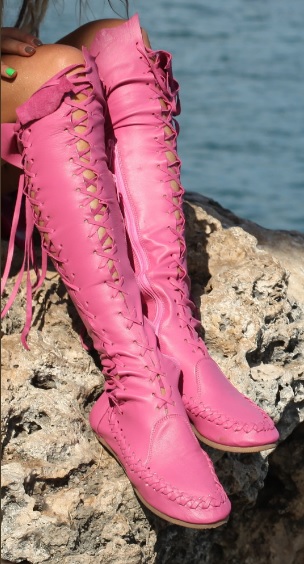 I hope you enjoyed this post!
Aviva