JLG Leather is a retailer of men's and women's leather fashions and accessories based in Killamarsh, on the very outskirts of Sheffield, United Kingdom. It is a family owned and operated company. Some of the items sold at JLG Leather include men's and women's jackets, coats, blazers, gloves, headwear and bags.
JLG Leather carries women's shearling coats, such as this featured "Women's Black Toscana Shearling Coat : Arianna". This coat is 3/4 length with the outer layer being Toscana lambskin. The interior is fully lined in ultra soft long haired Toscana. This shearling coat was handmade in the UK.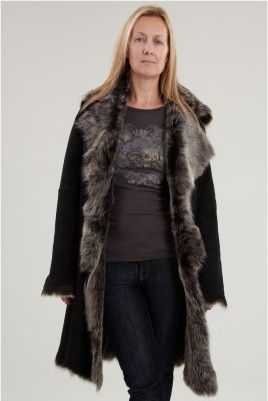 In addition to shearling coats, JLG leather also has shearling gilets. One of the shearling gilets, Women's Beaver Toscana Shearling Gilet is pictured below. This gilet is 100% Genuine Beaver Tan Toscana lambskin outer and inner layers. The interior is also ultra soft long haired Toscana.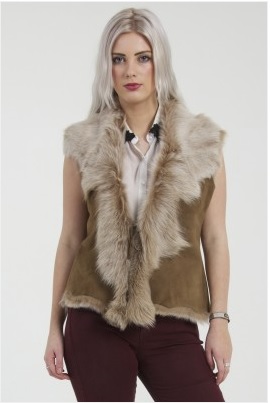 I hope that you enjoyed browsing through the JLG Leather website and checking out some of the leather fashions that they have in store.