One Tribe Apparel takes pride in bringing the unique elements of Thailand's culture to the rest of the world. I always feel artistically inspired whenever I see unique clothing articles. Fashion is an art and is the best way to express yourself.
If you are looking to own a pair of awesome Thai Harem Pants, then you should definitely check out what One Tribe Apparel has to offer.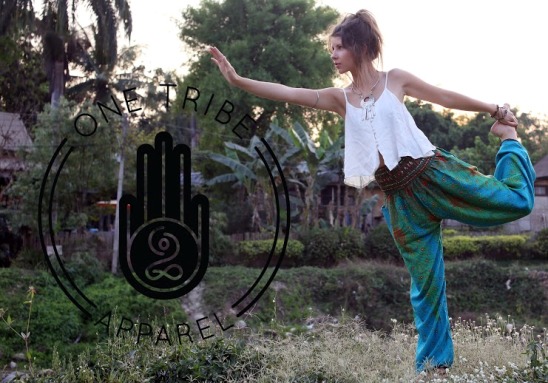 Above: This is definitely my favorite colour. I LOVE them!
Thai harem pants for women can be a perfect fit whether you're starting your day with an early yoga session or ending your night with dancing. You may even find that they suit you best while relaxing next to a crackling fire or laying out in a hammock under the hot sun.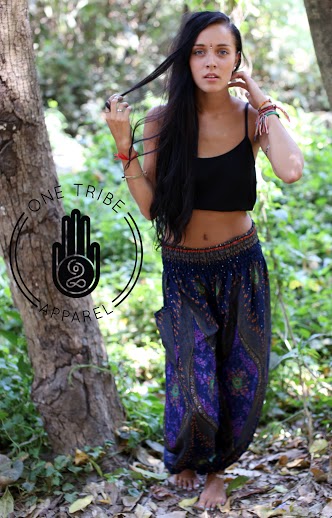 Above: Here is another beautiful pair of Thai Harem Pants.
These pants are versatile, fashionable and will truly set you apart from other people. You don't want to be caught wearing the same thing as everyone else is wearing, which is why you should check out One Tribe Apparel.
I LOVE the colours on them and the patterns. Honestly, I have not seen those too often here in North America but I would love to see more of that.
They look and feel super comfortable, unlike the skinny jeans that we see people wearing here. Let me just say that I would much rather wear Thai Harem Pants than skinny jeans. I LOVE the fact that you can move freely in them.

Sometimes, I find that North American clothing is not made with the same thoughtfulness as the more traditional stuff that you would get from Southeast Asia. I love to see diversity, individuality and uniqueness.
Not only that, but I feel like the listed price, $39 US is great. If you are looking to add something great to your closet, then it might as well be Thai Harem Pants.
HAPPY SHOPPING!